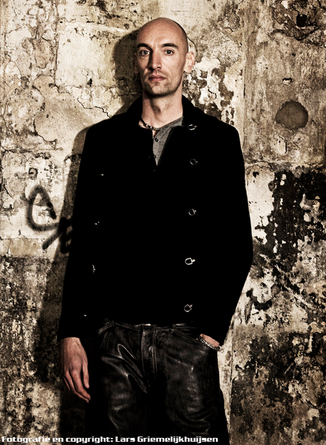 Jeroen van Veen was born on October 26, 1974. He is the bassist for Within Temptation, and was a part of the band since it's inception in 1996.
Work prior to Within Temptation
Edit
Along with Robert Westerholt and Martijn Spierenberg, van Veen was part of a band known as The Circle . The band created a first demo called "Symphony No. 1", which was completed in 1992. Their songs "Broken Silence" and "Frozen" were featured on a 1995 compilation album released by DSFA Records, of which they were signed. After the departure of Westerholt, the band renamed to Voyage and released their only album, Embrace, in 1995, in which Sharon den Adel collaborated on the track "Frozen".
Within Temptation
Edit
Still a member of Voyage , van Veen received demo versions of "Enter" and "Candles" from Westerholt, who had started a music project with his girlfriend, Sharon. Impressed with the tracks, van Veen left Voyage and became a part of the new project. In 1997, the band's lineup was complete and they had named themselves Within Temptation. The band were signed to DSFA Records and their debut album Enter was released.
Personal Life
Edit
Although he is the bassist of the band, van Veen is also a talented drummer. He played in an Amsterdam funk group known as Grey Foxes. In his spare time, van Veen likes to create webites and he was involved in a side-project band called JIM Generator. His favourite music genres are funk and progressive, symphonic and guitar rock.
Community content is available under
CC-BY-SA
unless otherwise noted.